WE HELP BRANDS GROW FAST WITH STRATEGIC VISUAL STORYTELLING
Those who tell stories rule the world
Nowadays, visual stories can make you one of the few authentic, emotionally relatable businesses. Your story is your brand, your product or service, your only chance to catch millions of eyes and resonate with millions of hearts. 
Producing great and unique videos is not enough. Almost every business has them – shiny imagefilms where all is great and perfect, with rainbows and unicorns. People are tired of perfect brands that solve all their problems once and for all.
Having a compelling story behind your brand, built into a system where every piece of content serves a function guides viewers and leads through a journey with the business towards becoming almost like a friend. From that position, selling becomes effortless.
We are here to help YOU get the message about your product or service out there embedded in a story, supercharging your online marketing, transforming your leads to followers, fans and customers, WITHOUT the trial and error of content-creation on your own, or having technocrat filmmakers create ineffective visual content for you that just lacks the heart and soul of what you do and the story you represent.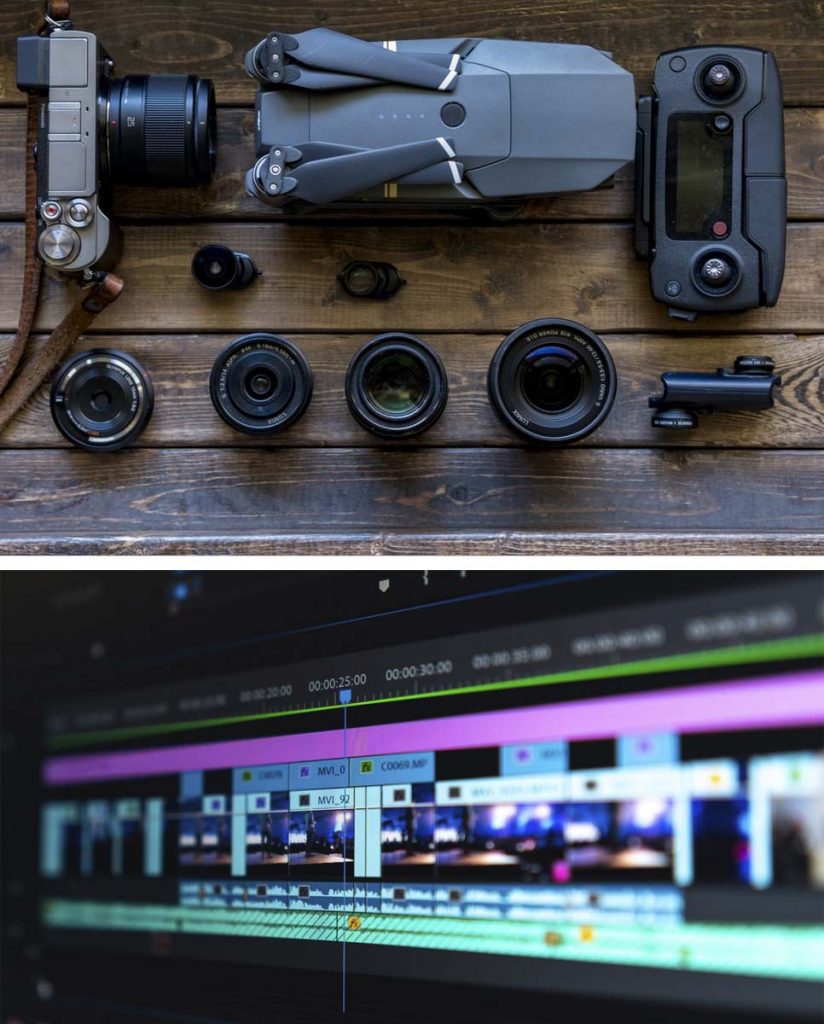 We help businesses grow FAST by helping them attract more clients with Story-Based Visual Content

Planning
First we get to know YOU and your goals.
We have a short discovery call, learning as much about you, your business and your goals as we can to see if you are a good fit to our services.

After that, it's time to assemble your core story, and transform it into a series of diverse visual content that represent the ultimate experience for your dream clients - touching them on a deep level, making them hungry for what you offer, driving your brand recognition and sales mechanism forward, growing your customer base and profit.

Production
After the ideation and creative planning phase, we help you create an efficient video marketing plan based on your strategy, goals and preferences. That means engaging content throughout the customer journey - from social media content to brand story and product videos, all with your story embedded.

Then it's SHOWTIME - we prepare the production and get busy forging your story, filming and editing your best visuals, keeping you constantly updated during the process.

Marketing
After the videos are finished and reviewed, we fit them into the story masterplan.

Awareness stage visual content helps you stand out from your competition on social media, attracting attention from your target audience.

Consideration stage stories, where we convert your curious leads to wannabe customers, ready to buy.

Conversion stage content, where we help them choose the product or service for them.
Have a look at some of our recent projects
We are getting better with every project – here's how the numbers look like:
FlowVisuals created a brand video with us for one of our clients. They have an excellent eye for detail, understood our needs quickly. The video exceeded our expectations, the shots were fascinating, and the videos are exciting and thrilling. The movies Andrew and his team makes are refreshing - I would recommend them to everyone who does not want the stereotyped solutions of an image video but rather a fresh, new view that resembles a B2C environment.
Their professionalism combined with out of the box, creative thinking is a killer combination. They are the perfect cost-efficient alternative of a big marketing agency for us, because we can produce quality and meaningful, story-based visual content for our social media platfoms - without spending a fortune on a big agency or hiring a video team without marketing knowledge.
Let's tell your true journey...
…and establish a heartful connection with your audience